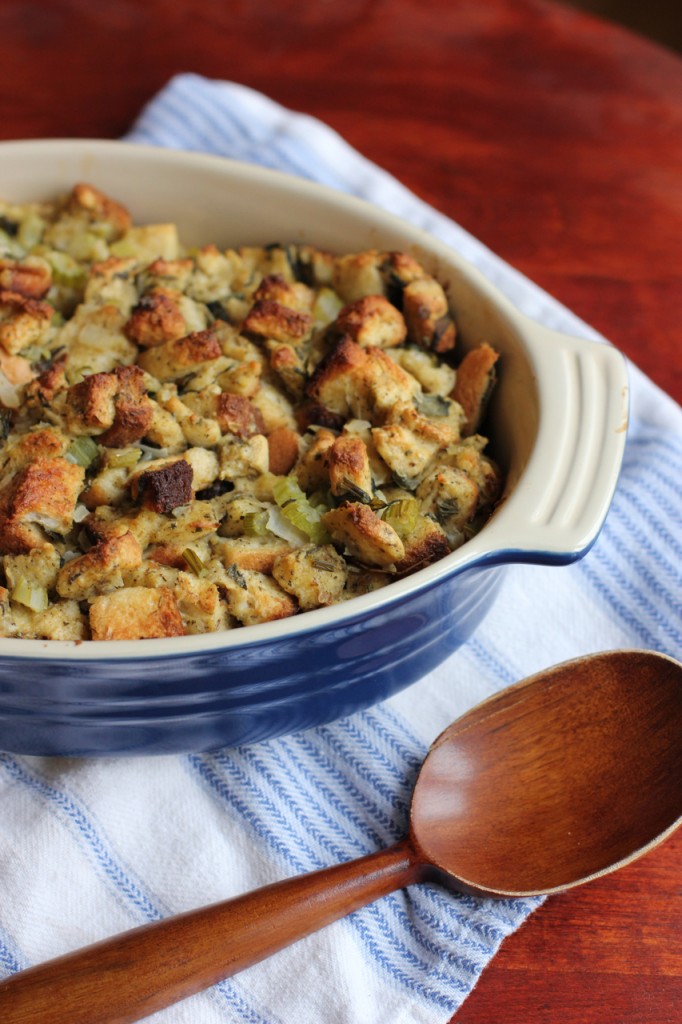 Apples do not, actually, fall that far from the tree.
My mother was a cookbook and recipe person too, and she actually taught me to cook using them. She kept hundreds of her favorite recipes written in her firm and rounded handwriting on 3×5 cards. Her small notebooks brimmed with both cutout recipes and handwritten ones.  These she used less often. Then there was the accordion file stuffed with clippings she had yet to try – we all have some version of that chaos.  She would always generously share them with anyone who asked.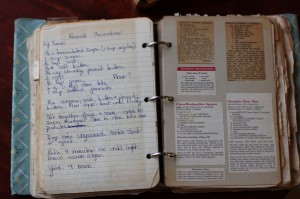 So after college when I found myself living 3000 miles away and needing to cook my own Thanksgiving dinner, it was only natural to call and ask her for the stuffing recipe.  I was floored when she said, "I don't really have one, I just use the same ingredients."  "But you make it every year," I whined, "and it always tastes the same.  Besides, you have a recipe for everything!" So to placate me she described some vague culinary directions involving those "same ingredients" and called it a stuffing recipe.  But really, it was just habit that made me ask for something written – I had watched her make it so many times I could have done it without help.
So I wrote up her description and used it last week when a friend and I gave a cooking demonstration to 16 international women living in Paris on how to make Thanksgiving dinner.  In three hours, we made roast turkey, mashed potatoes, Mom's stuffing, real gravy, cranberry sauce, baked sweet potatoes and apples, steamed green beans, and apple, pumpkin and pecan pies.  We stuffed ourselves in the fourth hour.
As I demonstrated my mom's stuffing recipe, I chopped and tossed and chatted while the women followed closely along with the packet of recipes we had typed up for them. All of sudden someone said,  "Wait, wait, you just put in three eggs.  Your recipe says two!" "Oh, well, it looked a little dry, and the eggs were small," I started to explain, then stopped.  I realized just then that one of the few recipes that my mom made by feel, I, too, continued to cook by feel.  It wasn't someone else's recipe – it was hers.
My mom died five years ago Wednesday.  I'm not normally preoccupied with the day of her death, rather it's her birthday and Mother's Day that moves me.  But she died on the Wednesday night before Thanksgiving, and this is the first time Nov 23rd has fallen on a Wednesday since then.
The women loved the Thanksgiving meal, each of them vowing to go home an